The Honorary Consulate of Bosnia and Herzegovina in Nepal organized a special exhibition celebrating the natural, cultural, and historical heritage of Bosnia and Herzegovina in pictures to promote tourism. The exhibition was inaugurated by Minister for Culture, Tourism and Civil Aviation, Mr. Rabindra Adhikari, and Ambassador of Bosnia and Herzegovina to Nepal, Dr. Sabit Subasic.
More than 200 people participated at the ceremonial inauguration, including the members of Government of Nepal, business circles, art community and Bosnian citizens living in Nepal. To increase the impact and attractiveness of the exhibition the consulate also organized a Dinner Reception in Bosnian Taste.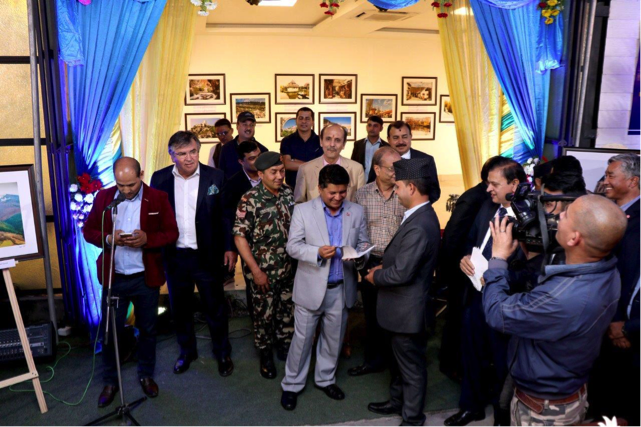 This exhibition was widely publicized in the local press and also contributed to promote Bosnia and Herzegovina in Nepal. We are thankful to Mr. Prakash Bang, president for Bosnia and Herzegovina's Tourism Development Council in India for providing the pictures for exhibition.
The exhibition was opened to public from April 16 to 18 between 10 am to 5pm at Evoke Bistro and Café, Jhamsikhel, Lalitpur for three days and was visited by more than 500 visitors.