The Embassy of Bosnia and Herzegovina is pleased to announce that Dr. Sabit Subasic ambassador to India and Nepal attended the "Foundation Laying Ceremony" of Government run Shree Suntakhan Secondary School at Baluwa, Kathmandu. The ceremony also had participation of Students, Parents, School Committee Members and parliament member Mr. Rameshwar Phuyal.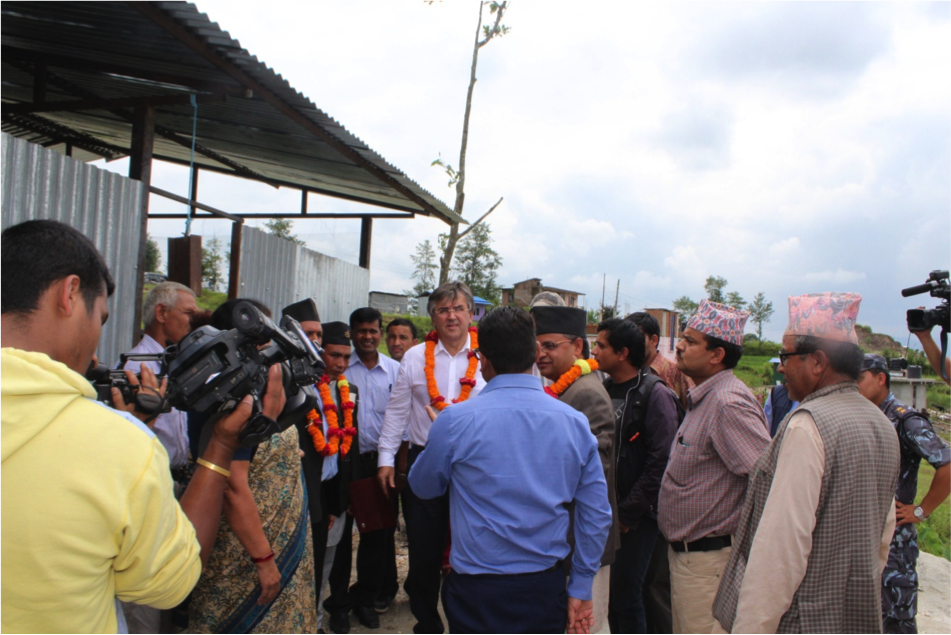 The Government of Bosnia and Herzegovina is supporting through the Embassy, the reconstruction of the school building at a cost of NPR 6.5 Million under the "Earthquake Rehabilitation" support to the Government of Nepal. The old school building was damaged in the earthkaque on April 25, 2015 and post earthquake the school has been operating in a temporary shelter. A MOU was signed on August 4, 2015 with the School Committee represented by Mr. Buddhi Bahadur Shrestha, President of the School Committee and Mr. Dhurba Bhandari, Principal. The proposed earthquake resistant building will be a 4,600 sft, two storey with 14 rooms and is scheduled to be completed and handed over to the school committee in six months. The new modern building will directly benefit more than 200 students, 150 families and the teachers.
The Embassy has appointed Mr. Shahil Agrawal, Managing Director of Shanker Group of Industries as the representative in Nepal for the facilitation and coordination of the School Building Reconstruction Project. M/s Babu Ratna Construction has been appointed as the consultant and contractor.