H.E. Dr. Sabit Subasic visited to Nepal from July 27 – 30, 2018. During the visit, H.E. met with representatives of Nepalese Government, first of all to Honourable Mr Pradeep Kumar Gyawali, Minister for Foreign Affairs and Honourable Mr. Rabindra Adhikari, Minister for Culture, Tourism and Civil Aviation.
Engagement of Bosnia and Herzegovina in reconstruction process after the last tragic 2015 Earthquake was exceptionally appreciated during the visit of ambassador. Nepalese Governmental Officials also expressed their gratitude for building the Suntakhan School at Gorkneshwor Municipality and recognized as the symbolic mutual relationship between Nepal and Bosnia & Herzegovina.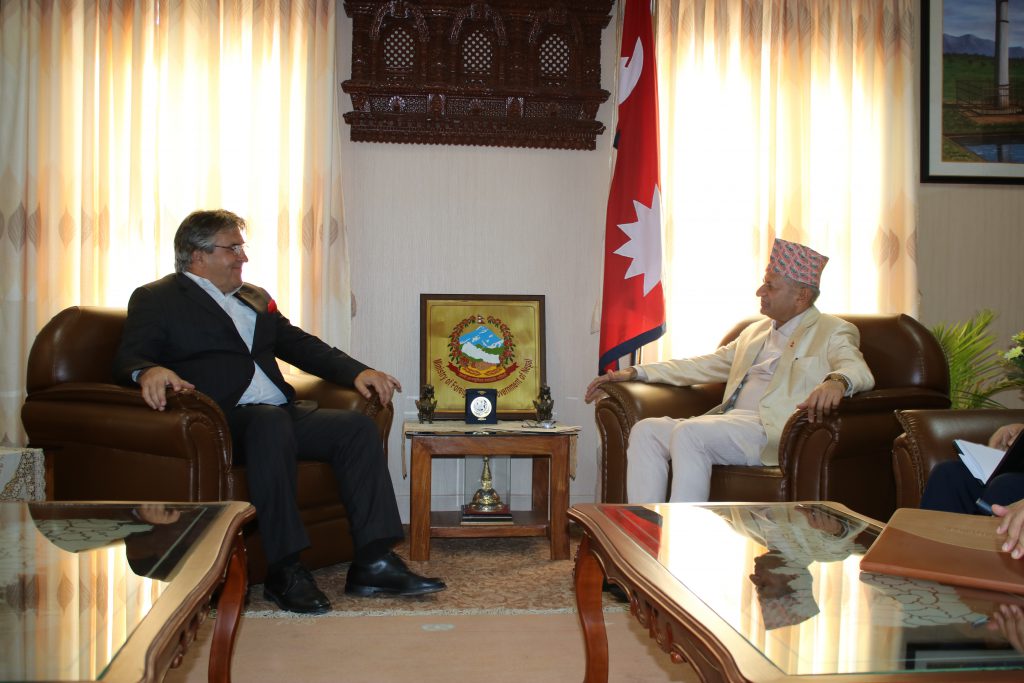 During a brief stay in Kathmandu, ambassador also met other prominent representatives of government and public spheres. All negotiations and discussion confirmed the mutual interest in cooperation between Bosnia & Herzegovina and Nepal.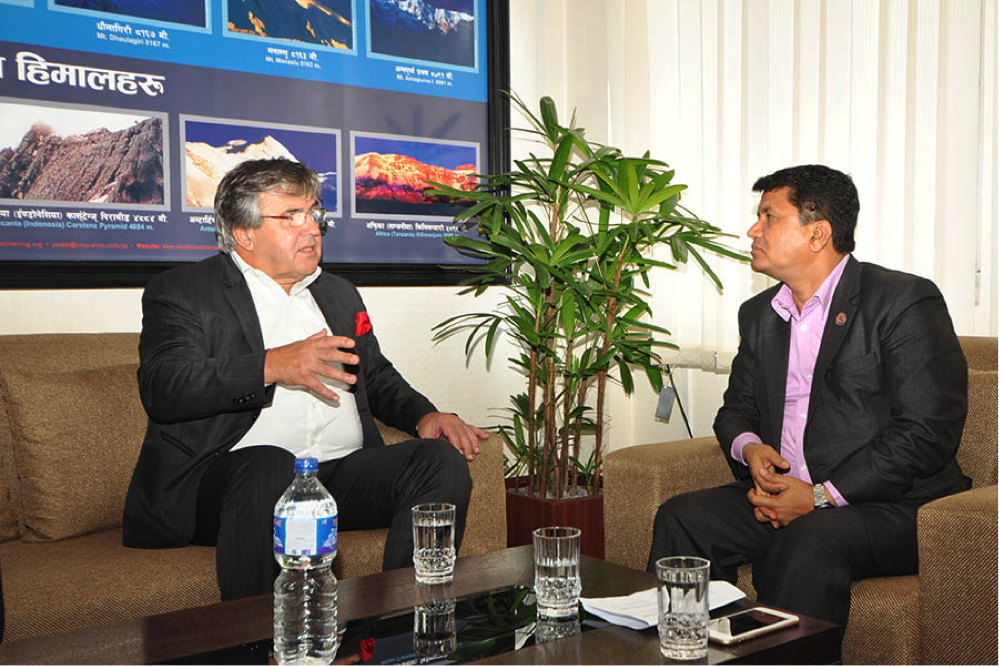 During the visit from the office of Honorary Consulate of Bosnia and Herzegovina – Kathmandu, Honorary Consul Mr. Shahil Agrawal, Mr. Sushil Khatiwoda and Mr. Jyoti Koirala were also present.